Wireless earbuds have grown in popularity in recent years, and there are now numerous high quality options available for the audiophile. 
The best audiophile wireless earbuds have high fidelity sound, long battery life, and other desirable features. Popular options such as the Apple AirPods Pro earbuds and the Sony WF-1000XM3 earbuds come with 24-bit depth and stereo sound and are water resistant. 
For this article, I've reviewed some of the best wireless earbuds on the market for audiophiles. Read on to learn what you should look for when choosing wireless earbuds and how to find the right ones for you.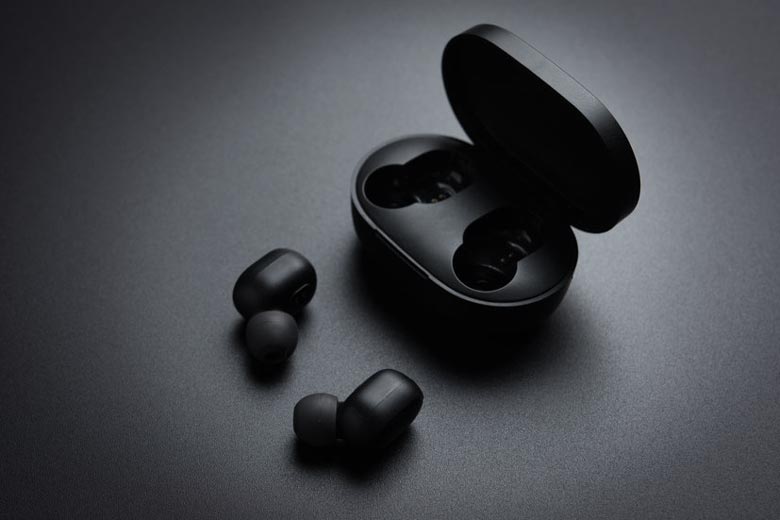 What To Look For in Wireless Earbuds
If you're an audiophile or looking to become one, chances are you want a solid set of headphones that won't distort sounds or create coloration. To ensure you find a pair that can deliver on this, there are some factors to consider. 
Sound Quality
Sound quality is the number one feature to look for in audiophile headphones, and high fidelity (Hi-Fi) sound is one of the better measures of quality to look for.
Hi-Fi sound is sound that closely replicates the original sound being recorded in every way, from the balance of different frequencies to the amount and type of echoing. 
Some audiophiles argue that Bluetooth can't be Hi-Fi, but it depends on a few different things, for example, the definition of Hi-Fi.
There are new codecs and other technologies coming out all the time, so even though wired headphones are a better option regarding optimal audio quality, wireless models aren't too far behind.
In many situations, wired earphones aren't an option. Because of the super convenient form factor of wireless earbuds, they are extremely popular these days.
And to be honest, most people will not hear a difference between wireless and wired earphones the way they normally use them.
With that said, wireless earbuds can absolutely be something even many audiophiles would use frequently.
Finding high sound quality in an earbud means looking for something with powerful drivers for their size, that doesn't compromise quality for size.
Drivers are the part of the headphones that convert electricity into sound. Basically, a magnet inside the driver creates a magnetic field, which moves a thin membrane called a diaphragm that converts the signal to sound. 
Historically, wireless earbuds haven't had the best sound quality, notorious for a weak bass, and thin sound overall. They've also had problems with the volume either being distorted at high volumes or not being loud enough in general. 
Thankfully, wireless earbuds have improved in recent years, and now have more powerful drivers that produce a better sound quality.
Bigger drivers tend to produce better bass and greater amplitude, but small drivers can still be powerful overall, and do a better job with high notes.
Some headphones have multiple drivers dedicated to different frequencies, which creates some balance in the representation of high and low notes. 
Size and Comfort
Many overlook comfort as an important factor when choosing audiophile earbuds, as features of product performance tend to take higher precedence.
But if you're going to be listening intently for long periods of time, you don't want to be distracted by uncomfortable earbuds that may even hurt your ears. 
Earbuds should fit snugly in your ears and stay in place when you move. Also, they work better if they create a good seal when put into place, so finding your Goldilocks size is critical. 
Read more: 4 Common Reasons Why Earbuds Are Uncomfortable (+ Solutions)
Battery Life
Wireless earbuds use a considerable amount of battery power, especially those built to be long-lasting.
A typical battery life for wireless earbuds is about 6-8 hours, but it's also possible to play audio from the portable charging station that comes with them.
Still, if you're going to spend a long time listening, you might want to opt for a pair with an even longer battery life. 
Upsides of Wireless Earbuds
With so many kinds of headphones on the market today – and so many being good options -wireless earbuds can easily be overlooked. But this practical technology has some particular benefits to think about.
Wireless Earbuds Are Portable 
Wireless earbuds and their charging cases are both very portable and able to travel with you anywhere.
They're small and easy to wear around in public places, unlike a hefty pair of over-the-ear headphones. This makes them great to use for active activities like running, too. 
Wireless Earbuds Are Comfortable
In-ear headphones have the added benefit of not relying on heavy headgear. They sit in the ear and stay there, with no cords getting in the way as you move around.
Some earbuds are built to be particularly comfortable, whether you're using them while working out or for focused listening for long periods of time. 
Downsides of Wireless Earbuds
Although wireless earbuds are extremely convenient and comfortable to use, there are downsides, as there are to everything.
If you're an audiophile who prefers listening to only the highest quality sound, you might consider headphones that don't rely heavily on a Bluetooth connection.
Wireless Earbuds Are Dependent on Bluetooth
Almost every pair of wireless headphones on the market seems to boast a Bluetooth connection. While this is convenient (and sometimes necessary), there is some inevitable data loss in the process of transmitting audio over Bluetooth radio waves.
This is because the audio files must be compressed and then sent through the narrow bandwidth of the Bluetooth speaker. 
In contrast, Wi-Fi allows your speakers to access the direct source of the audio online, playing the original lossless files instead of a compressed version.
Lossless files are files that are not compressed, like FLAC or ALAC files. Lossy files, like MP3s, are compressed. Compression is usually for the purpose of saving storage space. 
Read more: 320 KBPS vs. Lossless Audio: The Differences Explained
Wi-Fi will generally give you better results, but it can be hard to find wireless earbuds that connect via the internet; Wi-Fi hubs are also tricky to come by. So unless you're at home or somewhere with public Wi-Fi, you're probably going to need Bluetooth. 
Wireless Earbuds Are Easy To Lose
You might think that no one in their right mind would lose an earbud worth a hundred dollars or more, but it's surprisingly common to lose these small devices.
If you do make the choice to purchase wireless earbuds, be sure to keep them in their case whenever they're not in use. 
Are Wireless Earbuds Worth the Money?
Wireless earbuds are considered worth the money more by audiophiles than anyone else. For an audiophile on the go, wireless earbuds offer a uniquely useful audio solution.
With high-quality wireless earbuds, you can listen to your favorite music on the go without much loss in audio quality.
Just make sure to purchase a pair with big enough drivers to not lose low bass and to power louder volumes. 
With all that said, if you're looking for the best headphones designed for an audiophile, and you aren't concerned about what they'll be like on the go, it'd be wise to invest in something that connects directly or through wifi, like a set of over-the-ear headphones or a set of speakers.
Related article: Why Do Headphones Sound Better Than Speakers?
With every set of wireless headphones that use Bluetooth, there is some loss in quality.
Conclusion
Some of the best audiophile wireless earbuds include many long-lasting, water resistant models with high fidelity sound.
Although some quality is lost in any Bluetooth transmission, these earbuds still offer great sound and represent the best that Bluetooth-linked earbuds have to offer.