With the significant advances in today's smartphones and their ability to play Hi-Fi music and lossless files, a dedicated music player may seem redundant. However, a portable DAP can be great in giving you a Hi-Fi music experience while allowing you to spare plenty of memory on your smartphone. Now, you may be wondering what are the best DAPs for audiophiles. 
The best portable music player for audiophile-quality music is the Astell&Kern A&Norma SR25. It has a great storage capacity, an ergonomic and unique design, and the ability to stream music over Wi-Fi. Plus, it offers excellent value, giving you lots of exciting features for a reasonable price. 
Keep reading for a complete guide on what to look for when buying a portable music player and which DAP is best for your purposes. I'll discuss the Astell&Kern A&Norma SR25, the Sony NW-A55 Walkman, and other popular audiophile music players to help you make the right decision.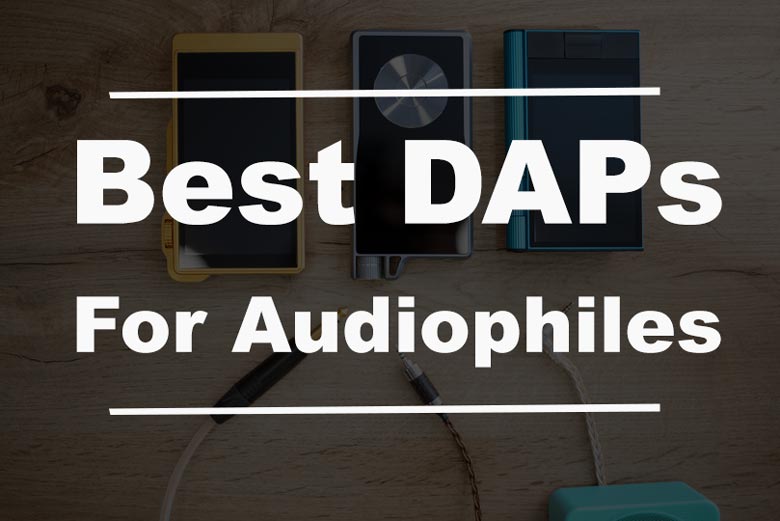 What To Consider When Buying a DAP
Sound quality is the first feature to look for in a portable music player. But sound quality is mainly subjective, and every audiophile prefers slightly different characteristics in the sound signature. 
While some prefer a warm and musical sound, others want it crisp, flat, and precise. That's why it's best to check the music player physically before shopping, as it can give you a real feeling of what it sounds like. However, besides the sound quality, the following features are the most important ones to look for in a DAP. 
Storage Capacity
In today's digital age, there's no such thing as too much storage. That's particularly the case with audiophile music players since you need to listen to hi-res files that take up lots of space. With a single hi-res audio file taking up to 10x the space that standard MP3 files do, you'll notice that a DAP is different from a regular MP3 player. 
Most DAPs come with or support external storage because the internal storage, which can range from 2GB to 512GB, might not be enough for storing hi-res tracks. Make sure the SD slot supports an SD card with enough space for your current and future music library, which you'll most likely be expanding constantly. In addition, look for upgradable memory slots that allow you to use larger SD cards in the future. 
Sampling Rate
Another major feature you should consider is the sampling rate that the music player supports because it directly affects the output quality. Measured in hertz, sampling rate refers to the number of times the audio sample is recorded per second. A higher sampling rate usually equals better sound quality. 
The highest sample rate you can find in a DAP is 384kHz, which is pretty high for most files. However, it's best to check what files you usually listen to and choose the DAP according to the sampling rate.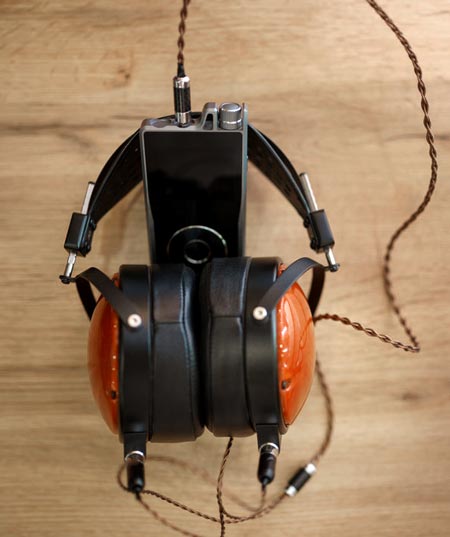 Supported File Formats
Audiophile music comes in various file formats, most notably FLAC and ALAC.
So, the file formats that the music player can support are a major deciding factor, though most of today's DAPs can play a wide range of files.
If you only listen to audiophile-quality files, you can choose the right player much more quickly. 
That said, if you want to listen to the highest quality sound out there, look for a music player that supports DSD (direct stream digital). 
Connections
You'll most likely listen to music on your DAP through internal or external memory. However, most music players offer other connectivity options to use an alternative music source. For example, they offer Bluetooth connectivity to listen to music via your smartphone wirelessly or for your wireless headphones. 
You could also look for a DAP with Wi-Fi connectivity to stream music. That's particularly handy if you use streaming services a lot. Some of these DAPs come equipped with popular streaming services, such as Tidal and Qobuz. This way, you can use them both as a streamer and an offline music player. 
In addition, the ports can make a difference because they depend on the devices you connect to your DAP. For example, if you use wired headphones, you should ensure that you have the right port. 
A good DAP should feature different AUX ports, such as 2.5 mm (3/32″) and 3.5 mm (1/8″) ports for balanced and unbalanced outputs, to make sure you can connect any audio device to it. You should also look for USB or optical ports if you have devices that connect via them. 
A few other things you should consider when buying a music player include:
Battery life
Weight
Portability
Operating system
Screen resolution
FM radio
---
Best Pick: Astell&Kern A&Norma SR25
Features
Battery life: 21 hours
Connectivity: Wi-Fi, Bluetooth
Memory: 64GB
Screen size: 3.6″ (9.1 cm)
OS: Android
The Astell&Kern A&Norma SR25 (link to Amazon) is a part of the geometrically peculiar lineup of A&K music players featuring a volume wheel on the side and two headphone jacks. It also has a microSD slot, allowing you to expand the internal storage up to 64GB. It's small enough to grab in one hand and weighs only 6.3 ounces (180 grams). 
Its most impressive feature is the native Direct Stream Digital (DSD) compatibility. This way, you can listen to your hi-res DSD music without sacrificing quality. It also supports two Bluetooth codecs — aptX HD and Sony's LDAC — allowing you to use a wide range of wireless headphones.  
The sound quality it delivers is smooth, rich, and detailed, with solid and transparent bass, making it an excellent value for money. 
This aesthetically pleasing DAP has a lot of exciting features under its skin. The quad-core processor, long-lasting batteries, and the two DAC Cirrus Logic CS43198 chips all make sure you'll have a great audiophile experience. 
The Performance Mode enhances the sound quality of hi-res files by customizing memory allocation based on each song's data size. This way, there are no losses in the sound, maintaining the highest fidelity in playbacks. 
It can play any file format you throw at it:
It's also MQA-supported and allows you to stream music from popular streaming services such as:
Spotify
Tidal
Apple Music
And many others
Pros
Unique design 
Long battery life
USB 3.0 compatiblity
Great sound quality 
Cons
Can be laggy at times 
Weak streaming performance 
---
Best Value: Sony NW-A55 Walkman
Features
Battery life: 45 hours
Memory: 16GB
Connectivity: USB
Screen size: 3.1″ (8 cm)
This Sony NW A55 (link to Amazon) is another great music player that can play virtually any file format, including ALAC, FLAC, AIFF, MQA, and many others, although at different sampling rates. The 16GB internal memory is enough for many average music listeners, but you can upgrade the microSD card to 2TB.
The touchscreen is large enough to allow for hassle-free control. Weighing only 3.52 ounces (100 grams), you can carry it around as a portable DAP. The Bluetooth connectivity allows you to hook it up to your wireless headphones or your car music player. 
An exciting feature of this DAP is that you can use it as an external DAC to connect to another music-playing device to get better sound quality. Plus, you can switch between two Bluetooth codecs with different maximum sampling rates: the aptX HD with up to 24-bit/48kHz, and LDAC, which is Sony's proprietary codec allowing for up to 24-bit/96kHz. 
Amazon customers are particularly satisfied with the crisp and clear sound, great bass, and flawless Bluetooth connectivity. 
However, they also complain about the slow bootup time, probably due to the "indexing" feature, which means the player creates a new database every time it boots up. 
The aluminum case ensures great heat dissipation and contributes to the device's low weight. You can tweak the EQ to get the best sound quality that matches your liking. Overall, this DAP is an excellent choice for audiophiles who want a great-quality DAP at a reasonable price. 
Pros
Great build quality and design 
Lightweight 
Simple to use 
Waterproof 
Cons
No Wi-Fi connection 
Slow bootup 
---
Best Entry-level: Surfans F20
Features 
Battery life: 10 hours 
Memory: 32GB 
Screen size: 2″ (5 cm)
If you're looking for a basic DAP with the ability to play Hi-Fi music, the Surfans F20 (link to Amazon) is the way to go. It's a perfect option for those who want to go old school and like the touch of physical buttons instead of virtual ones on a screen. It features an ALPS control wheel and other playback controls under the 2.0″ (5 cm) HD screen, allowing you to control the music without taking it out of your pocket. 
It can play a wide range of lossless file formats, including: 
ALAC
AAC
AIFF
APE
FLAC
And many others
With 32GB of memory, which is upgradable to 256GB, you can have thousands of songs on this DAP. However, it doesn't come with any internal memory; it comes bundled with a 32GB memory card that you can upgrade. 
It supports DSD with a sampling rate of up to 384kHz/32bit, more than enough for any file format. And if you feel it's not enough, you can connect a USB stick to it via the OTG port to listen to even more songs. 
The chassis is made of high-quality zinc alloy, making it durable while staying lightweight. You can use the F20 as a USB DAC or connect it to your computer or smartphone via Bluetooth to use it as an amplifier. The two-way Bluetooth connection allows you to connect it to wireless headphones, speakers, or your smartphone. 
The equalizer lets you achieve your desired frequency response curve. It also comes with ten presets, allowing you to select one on the fly.
The UI is also very straightforward and easy to use, making the DAP perfect for everyone. 
However, users have complained about some functionality issues. For example, they can't use the pause button if the screen is off. They have to turn on the screen and then hit the pause button, which takes unnecessary time and effort. 
Pros
Small and compact 
Easy to use 
Great sound quality 
Cons
No Android OS
No audio streaming 
---
The Most Portable: HIDIZS AP80 Pro
Features
Battery life: 13 hours 
Screen size: 2.45″ (6.2 cm) 
Bluetooth: 4.2 
This DAP is a feature-packed beast disguised in a tiny, ultra-portable case. Although it looks tiny, it has enough features to compete with the most high-end devices and enough power to drive the most powerful headphones or IEMs. 
The dual-DAC chipset and the wide range of connection options make it a versatile DAP. It comes with balanced and single-ended outputs, with a wheel volume control located on the right side. 
The PCM protocol supports up to 384kHz/32bit, and it can handle lossy and lossless file formats, including:
FLAC
ALAC
APE
DSD
AIFF
And others
It uses the older Bluetooth 4.2 protocol, and it supports the following codecs: 
HiBy Link is a great feature to control the DAP via your smartphone. Just install the HiByMusic app on your phone and pair the two devices. 
Despite its small size, the screen is packed with vibrant colors, making it easy to read and clear. But its most exciting feature is the wide range of sound settings, especially in the HiBy OS, which is also the DAP's main playing app. 
It also has another player, MSEB, with even more varied sound settings, allowing you to find your perfect sound. These features can overshadow the fact that it doesn't support Android and that you can't have Android-supported apps. Still, you'll be so spoiled for choices that you may even find it overwhelming. 
However, the DAP doesn't have a Wi-Fi connection and doesn't support streaming services. 
Pros
Unique design and ergonomics 
Lots of sound settings 
Cons
No Android 
No 4.4mm output
Old Bluetooth standard
---
Best for Streaming: HiBy New R6
Features
Screen size: 5″ (12.7 cm) 
Memory storage: 64GB 
Connectivity: Airplay 
OS: Android 9 
The HiBy New R6 is an absolute upgrade over the HiBy R3 Pro Saber, packing many great features. It looks very different from the R3, thanks to its design giving it a fancy look. It's also bigger, allowing for a better UI and more accessibility features. 
The 1080p full HD screen with its bezel-less design displays a clear, high-contrast image, even in daylight. 
The Snapdragon 660 SCO ensures it's fast and responsive, and Android 9 means you can use a wider range of apps and the Play Store. The fast SoC ensures you can multitask, scroll smoothly, and use the device without lag or overheating issues.
The I/O ports on the bottom include a 4.4mm and a 3.5 mm (1/8″) output, both usable as LO and PO, along with a USB C port. The device has a whopping capacity of 64GB, which is expandable up to 2TB via the microSD slot. 
The UI is also easy to work with, and the large screen makes navigation much easier, enabling you to customize the menus by adding your favorite options. 
It also has a Cloud feature that allows you to access your OneDrive library through the DLNA/LAN server. You can access your music files via the HiByLink Client-Server or use Wi-Fi to import your files. 
Another great feature is the DTA (Direct Transport Audio) architecture, which sends bit-perfect audio playback using its ESS SABRE DAC and bypassing Android's audio processor. 
Pros
Dual DAC 
Access to streaming services 
Ability to install other apps like Facebook or Instagram 
Over-the-air firmware updates 
Cons
A bit heavy
Introduces noise when close to Wi-Fi signals 
---
Best Desktop DAP: FiiO M17
Features
Power supply: Battery and DC
Memory: 4 GB
OS: Android
Connectivity: 2.4G, 5G, Wi-Fi
Screen size: 5.99″ (15.2 cm)
This feature-packed music player is FiiO's new flagship (check it out on Amazon) with everything an audiophile wants in a DAP. It's a portable desktop DAP weighing 5.1 pounds (2.3 kg), so you can't really carry it in your pocket. However, if you're looking for a transportable music player to put on your desk, you can't go wrong with it. 
All the fantastic features made possible by the lack of space limitations justify the large size and the hefty weight of the M17. For example, the 9200mAh battery can effectively give you up to ten hours of battery life. It's chargeable using a USB or DC adapter. 
It supports many files, including: 
ALAC
FLAC
APE
AIFF
MQA
WAV 
Other compressed, lossy, and lossless formats
It gives you a superb sound output through its 8-channel DAC on the DAP's left and right audio channels and its desktop-class amplifier with an output power of 3000mW per channel. 
The M17 also has a wide range of output options, including: 
2.5mm (3/32″)
3.5 mm (1/8″)
4.4mm
6.3mm (1/4″)
RCA coaxial
USB 3.0 and 2.0 
Balanced/unbalanced line out
So, you can connect it to any external device, and the lower impedance allows you to hook it up to all headphones and IEMs.
Related article: Does Headphone Impedance Affect Sound Quality?
With all these hefty components and power consumption, you may worry about the device overheating. The H-type heat dissipation, the cooling fan, and the liquid cooling system, along with the aluminum alloy frame, all make sure you'll never have an overheating issue. The device generates little heat, which is dissipated quickly. 
Pros
High sampling rate 
Powerful amplifier 
Balanced and unbalanced outputs 
Impressive power output, especially on DC power 
Android 10 
Cons
A bit heavy for a desktop DAP 
Small memory 
---
Best Overall Performance: FiiO M11 Plus
Features
Screen size: 5.5″ (14 cm) 
Connectivity: Bluetooth, Wi-Fi 
Battery life: 11 hours 
Memory capacity: 64GB 
OS: Android 10 
This powerful music player from FiiO features the octa-core Qualcomm Snapdragon 660 SoC. The sound quality is detailed and crisp thanks to its dual DAC, the THX AAA-78 amps, native DSD, and the maximum sampling rate of 32bit/384kHz. 
The new generation of DSD developed by FiiO offers 30% less battery consumption and a better sound. The DAP features all kinds of headphone outputs, including 2.5mm (3/32″), 3.5 mm (1/8″), and 4.4mm. The 4.4mm balanced output allows you to use it with any pair of headphones or IEMs. 
The Android OS allows you to install third-party apps from the FiiO market or Google Play. However, that's not the only way to access music; it has five play modes, each enabling you to use the DAP differently. 
In addition to the Android Mode that allows you to play music via music-playing apps, you can switch to Pure Music Mode, which plays music without the help of any other apps. You can connect this DAP to your smartphone via the Bluetooth Reception Mode and listen to the music on your phone, or use the AirPlay Mode to connect your iPhone to the DAP. You could also use it as a DAC for your computer through the DAC USB Mode. 
Overall, the sound quality, soundstage, clarity, and superb playback experience make FiiO M11 Plus one of the best music players for audiophile-quality music on the go. 
Pros
Low battery consumption 
Streaming services 
Five different modes 
Cons
Can get hot 
Since it charges with the USB-C port, you can't charge it when it's connected to a PC in the DAC mode. 
---
Best Design: HiBy R3 Pro Saber
Features
Battery life: 19 hours
Connectivity: Bluetooth
OS: HiBy
Screen size: 3.2″ (8.1 cm)
This HiBy R3 Pro Saber is another ultra-portable music player on Amazon that may not be as feature-packed as the HIDIZS AP80 Pro, but it checks many boxes that make it a great choice over others.
The first quality that catches your eye is the sleek design with its pleasant-looking metal chassis, high-grade glass, and nice curve on the corners. There's a 3.5 mm (1/8″) and a 2.5mm (3/32″) output, and on the bottom, you can find the microSD slot and the USB-3.0 port. The playback and control buttons are on the left and right sides of the device. 
It works with HiBy's proprietary operating system, which means it's not compatible with Android apps. But you can use the HiByLink function to connect it to your smartphone and manage your playlist. Plus, you'll get regular software updates that solve glitches and improve features. It also has Wi-Fi connectivity with support for Tidal and Qobuz, allowing you to stream music via a few popular services. 
The wide range of Bluetooth codecs means there are almost no headphones or IEMs that you can't connect to this DAP. It supports the following codecs:
The battery life depends on which audio output you use; with the single-ended output, you'll get 19 hours or 14 hours of battery life with the balanced output. 
It's a versatile DAP, allowing you to use it as a USB DAC, a step counter, and Bluetooth receiver and transmitter. Although it uses the latest Bluetooth version and supports two-directional connectivity, some users have been dissatisfied with its limited range and how it distorts the sound. 
Pros
Web radio 
Native DSD 
Up to 32bit/384kHz PCM 
MQA certified 
Cons
---
Best High-End: iBasso DX240
Features
Memory: 4GB 
OS: Android 9 
Screen size: 5″ (12.7 cm) 
Battery life: 11 hours 
Released in 2021, the DX240 is the company's latest offering and flagship. It's an upgraded version of its predecessor, the DX200, with a new design that gives it a high-end look. 
It sports a sleek design with a 5″ (12.7 cm) touchscreen and a frosted-glass back panel, with volume and playback controls on the right and inputs and outputs on the bottom. You can find the 2.5mm and 3.5 mm (1/8″) outputs and the USB-C port. The microSD port is on the left, which means you can upgrade the memory to 2TB. 
The screen resolution is pleasantly high, and the UI is simple and nice, with vibrant colors and easy-to-read fonts. 
In addition to Android 9, you can switch to iBasso's OS, Mango Player, which is also a third-party app. It gives you different playback options and equalizer settings with a user-friendly UI and fast and flawless operation. 
The DX240 supports Wi-Fi connectivity, allowing you to stream music via almost every popular streaming service, including Amazon Music and Spotify. The Bluetooth 5.0 standard supports apt-X, LDAC, and AAC/SBC codecs. This way, you can connect any headphones or speakers to your DAP wirelessly through Bluetooth. 
This DAP supports different sampling rates based on the file format. For example, it supports MQA16x and PCM up to 768kHz/32bit. In addition, it has a native DSD support of up to 512kHz.
The playback quality is smooth, without any hiccups between different songs, and it gives you a great dynamic range coupled with a great soundstage. 
You can also change the modules, such as the amp, as it's backward compatible with the previous models. So, if you want to exchange some components with those of previous models, you can do it without compromising its looks. 
Pros
Swappable amp module 
Vibrant colors and display 
Native DSD512 
Cons
A little big, heavy, and thick for a portable DAP 
No 4.4mm output 
---
Final Thoughts
A portable music player can be a great alternative to your smartphone if you want to listen to audiophile-quality music outside the home.
The music players reviewed in this article are all great options, but our best pick is Astell&Kern A&Norma SR25 on Amazon because of its high memory capacity and long battery life, in addition to its great price. 
The next closest competition is the FiiO M11 Plus, with the same features and five different play modes to allow you to use different music sources. 
The only cases where I don't recommend these two players are: