Soundbars have gained a ton of popularity in recent years. You can get them either as a part of a TV set or as a stand-alone sound system. But the question is, are they worth the price?
Soundbars are popular because they're compact, use fewer connection cables, occupy less space, and are easy to install. They produce better quality sound than the built-in TV speakers and function as music players. Also, they have more connectivity options like HDMI, Bluetooth, and digital optical.
In this article, I'll give you 7 good reasons why soundbars are so popular nowadays and why you should consider getting one for your TV. I'll also discuss if soundbars are good for dialogues.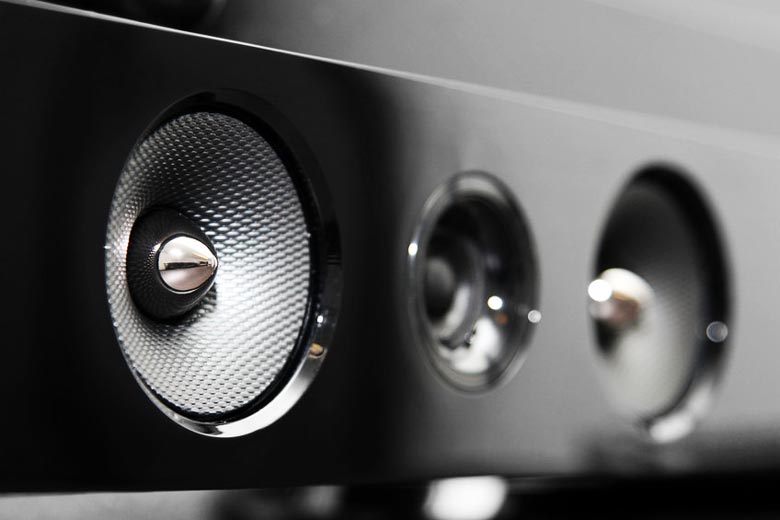 7 Reasons Why Soundbars Are So Popular
Soundbars are popular for so many reasons. They offer great value for your money and can complement your fancy OLED 4K HDR TV. They're stylish, portable, and provide excellent sound quality in a small package. 
If you're wondering why you should upgrade your TV audio to a soundbar, here are a few good reasons:
1. Soundbars Are Packed With Modern Features
Soundbars come with several useful features at an affordable price, such as Alexa, Dolby Atmos, and 4K HDR pass-through.
Additionally, most soundbars can do wireless audio streaming via Bluetooth or Wi-Fi. They also come with different inputs such as USB, regular HDMI, HDMI ARC, coaxial and optical. 
The ability of soundbars to integrate seamlessly with both present and future technologies makes them outstanding. You can feel confident that technology won't outpace your soundbar any time soon. Even better, some soundbars are upgradable and can stay up-to-date with new integrations and technology updates.
2. A Soundbar Is an Upgrade From Your TV's Speakers
Soundbars significantly improve the sound quality of your TV by giving it more bass and better stereo separation. The current trend of thin TVs leaves insufficient room for speakers. As a result, modern TVs have compromised sound quality to achieve an ultra-thin design.
Luckily, a soundbar can fix this problem. It enhances the audio signal from your TV, making it clear and audible. Most of the television speakers face downward or away from you. But, soundbar speakers face you directly, providing expansive audio.
3. Soundbars Look Stylish and Occupy Less Space
Although traditional surround systems have great sound compared to soundbars. They're bulky, contain excessive wiring components, and sometimes even lack organization. A multi-speaker setup is hard to fit into small living spaces. 
Soundbars are a better alternative to keeping your small living space neat as they're an all-in-one device. They're super stylish and easy to install.
A soundbar such as the YAMAHA SR-B20A (available on Amazon.com) serves as a receiver and front speakers simultaneously. It enhances dialogues and comes with a built-in subwoofer. It also supports wireless audio streaming via Bluetooth.
A soundbar sits directly below the TV, dead-center. Instead of having a couple of bulky speakers in each corner, you can have one small, stylish device reproducing audio. Plus, you won't have to deal with a ton of wires.
4. Soundbars Are More Affordable Than a Multi-speaker Setup
A new surround system can produce the best, most immersive music-listening and movie-watching experience. However, home theater setups are always expensive. Having a tight budget shouldn't stop you from having a good speaker. Soundbars offer a budget-friendly alternative to complete surround sound systems. 
One can even cost you a fraction of the price of a surround system. A soundbar is relatively affordable. The soundbar market has become competitive, so you can get a good bargain. 
If you're like most people, you'll prefer the cost-friendly alternative that a soundbar offers. That's why soundbars are so popular nowadays.
5. Subwoofers Are Great for All Forms of Media
Technology in the TV industry is advancing at a high rate. Previously, TVs could only play movies and series. Nowadays, you can use them to also play video games, music, and videos. Therefore, there is an increased desire for high-quality sound to enjoy the latest features. 
Newer TVs have high-resolution screens that support HDR, Dolby Vision, etc. The high-end displays can be better enjoyed if accompanied by superb sound quality. Soundbars offer you a better sound companion to the TV set. 
Also, soundbars can double as speakers to other devices like gaming consoles, mobile phones, and home theaters.
6. Some Soundbars Come With a Built-In or Separate Subwoofer
Most high-end soundbars have a built-in or dedicated subwoofer. This added feature allows them to get extra bass, producing more immersive sound. Therefore you can enjoy a fuller, richer sound. 
The dedicated subwoofer enables you to hear the lowest frequency sound. You will not miss anything when watching a show on your screen. Even if you don't enjoy bass much, you can still adjust it to your desired level. 
7. Soundbars Have Significantly Improved Over Time
Initially, soundbars were only a sound boost solution for flat-screen TV sets. They focused on enhancing the inferior sound quality that flat-screen TVs produced. As they gained popularity over the years, they attracted competition amongst manufacturers.
If you grew up in the '90s and early 2000s, maybe this is how you remember them. Soundbars weren't particularly great; they were marginally better than what the TV offered, but they got louder.
Nowadays, they do much more than just make the TV louder. They're also stand-alone sound systems that can compete with more traditional surround sound solutions, thanks to advancements in audio engineering and technology.
Soundbars are among the most common audio devices for home entertainment. They can bring a quality cinematic sound to your room by producing clear music.
Do Soundbars Help With Dialogue?
Soundbars help with dialogue. They significantly improve the sound quality and enhance voices to be more audible. Moreover, since most dialogues are engineered to be heard from the center speaker, this makes for a natural listening experience.
A soundbar bounces the sound off the walls, distributing sound equally. Hence, there are no dead areas in the room where you can't hear dialogue clearly.
Perhaps you're wondering why you should buy a soundbar. Or maybe you're in the market for a new TV and are astonished at why they're offering a speaker promotion alongside a new TV. 
Although some TVs come with good speakers, a soundbar like the SAMSUNG HW-Q950A (Amazon.com) is quite an improvement. It supports Dolby Atmos and has a built-in Alexa. 
When playing music on a soundbar, higher frequencies sound crisp clear, and the bass is richer and punchier. The same happens to the audio in a movie — enhanced dialogues allow you to hear everything. If you're the type of person who appreciates each intricate detail in a movie (e.g., the Joker's style and rhetoric in The Dark Knight), you'll really appreciate having a soundbar.
If you like playing video games with lots of dialogue and there are no subtitles, a soundbar will help you figure out what's going on.
Moreover, if you have an upgradeable soundbar and get a couple more speakers and a subwoofer, the soundbar will still be largely responsible for dialogues. As mentioned earlier, voices are typically engineered to come from the center speaker, and a soundbar's voice-enhancing algorithm helps it even more.
Final Thoughts
There are several reasons why soundbars are so popular. They're a good value for your money and a significant addition to the pleasure of your home entertainment. They make your movie experience real and bring a whole new angle to your gaming. If you want to buy one, you need to worry less about connectivity.