Why download music when you can stream it? Streaming music is awesome when you're online, but what can you do when you're out in the sticks without an internet connection? That's when good old-fashioned offline music becomes priceless—but where do you find free tracks if you're on a budget?
Download free hi-fi audio from music sharing platforms, trial promos from the leading music providers, public domain archives, audio libraries, and video sites like YouTube and Vimeo. Some recording studios and music labels also offer free downloads from their collections.
Read on to discover where to download audio tracks that are yours to keep forever without worrying about copyright infringement.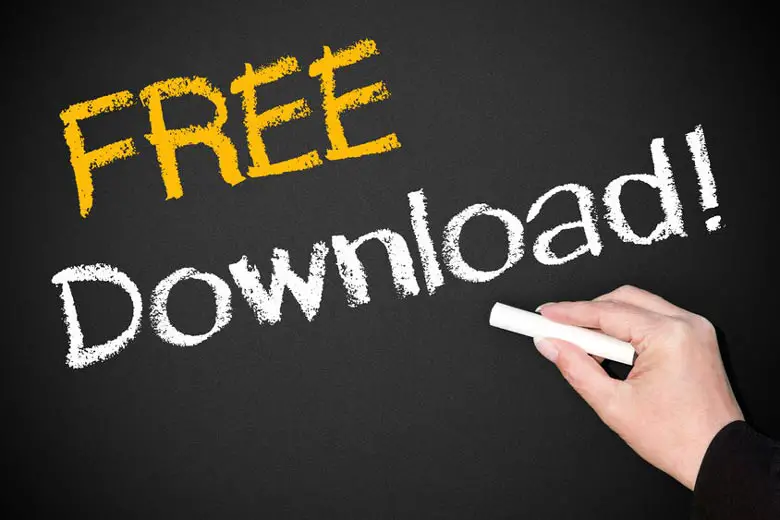 How To Determine if Music Is Really Free To Download
To download MP3 files without breaking copyright law, make sure the site you're visiting is legal. The folks at Free Soundtrack Music explain that "public domain" and "Creative Commons" mean there is no need to pay the provider or give attribution to the music creators after downloading music. 
Those labeled "free but need attribution" means you may download them without paying licensing fees as long as you credit the composers, producers, and providers in your production.
For detailed explanations of the terms "uncopyrighted music" and "royalty-free" (which has various types), see the portion discussing the licensing categories of downloadable free music in Play Louder.
Premium Music Streaming Services
These top providers are some of the best online sources for unlimited hi-resolution songs from every genre. They primarily offer paid services but also give out free promos for streaming and downloading music.
The TunesKit Audio Capture is a professional streaming audio downloader and recorder that downloads and converts any streaming audio to common audio formats. Use it at your own risk.
Use the free Chrome extension Pandora Enhancer, which works only with Google Chrome, and it lets you download songs while they are playing on Pandora. It is free from malware and ads.
Where To Download Free Hi-Fi Audio
The internet is rife with websites that let you download music for free, but not all of them are legal. Also, some "free" tunes in "royalty-free" platforms are not always complimentary, as there are conditions involved. 
Some are for sale and free only for streaming, so to avoid confusion, read the download instructions on each site.
Most of them tell you what kind of license accompanies each track. 
For audio with genuinely free access, check out this list of sites that allow free hi-fi downloads. The selection is based on popularity, range, and ease of use.
Live Music Archive
The audio library of the Internet Archive is possibly the best free music download website because most artists are available here, even mainstream ones like Coldplay. 
It holds over two million free digital audio files. You can safely download podcasts, audiobooks, radio programs, live concerts, and music free in various file formats, including lossless.
Related article: 320 KBPS vs. Lossless Audio: The Differences Explained
The Internet Archive partnered with etree.org in 2002 to create the Live Music Archive to preserve live concerts so that current generations can experience them and future ones can discover them. 
It offers free on-demand streaming to the public.
Free Stock Music
Free Stock Music (FSM) gives royalty-free music for use in projects: 
Podcasts 
Social networking 
Blogs 
Vlogs 
YouTube videos 
Downloads are not subject to copyright issues, but FSM asks that downloaders credit them and the music creators. Each track has attribution instructions.
FSM's corporate section offers a blend of commercial and motivational selections businesses can use as background music for publicity videos, corporate presentations, or advertisements.
Every time a user chooses a track, the site recommends related ones as Amazon does. 
Clients can search for selections by mood.
FSM also offers non-copyrighted editions for use in businesses like bookstores, boutiques, lounges, lobbies/reception areas, bars, and cafes through their FSM Team No Copyright Music Playlist. Music seekers choose the license type from a dropdown list.
Jamendo Music
Jamendo consists of regularly updated curated radio stations and playlists. All songs here are independent and carry the Creative Commons license.
So if you prefer mainstream tracks, look elsewhere. Jamendo also sells licensed music for movies, videos, or commercials at affordable rates.
Free Music Archive
Tribe of Noise is a music platform and licensing company launched in the Netherlands in 2008. It powers the Free Music Archive (FMA) and supports a community of 34,000-plus independent artists in over 190 countries.
Tribe of Noise and FMA provide free access to music with a Creative Commons license and gives revenue opportunities to independent music producers.
Several community radio stations initially created FMA so music buffs can download free music for use in other creative endeavors. They offer music primarily for musicians and filmmakers, but everyone is welcome to use the site. 
Music fans search for music in specific genres, trending features, and curated collections. Since Tribe of Noise's acquisition of FMA, the latter's site is still undergoing a significant overhaul.
YouTube Audio Library
YouTube isn't just for streaming videos and music of all genres. It also features non-standard tunes, such as white noise, nature/animal sounds, digital lullabies, meditative tones, yoga and mindfulness chants, and Tibetan singing bowls.
Not all YouTube offerings are downloadable, but you can search for songs with a Creative Commons license using its filtering system.
You can download tracks with this type of license for free, but check the usage terms if they require crediting the artists.
SoundCloud
SoundCloud is one of the best places where you can listen to unlimited streams and downloads without paying. Both famous and independent artists upload their music to this online music streaming community. 
Not all tunes are free, as some artists wrangle Facebook likes for their tracks before allowing you to download them.
The free ones are clearly marked with "Free Download" buttons.
You must have a SoundCloud account to download music. Sadly, its Android and iOS apps don't support downloads, but SoundCloud Go and Go+ allow their subscribers to save tunes for offline listening.
Bandcamp
Artists upload their albums and tracks (in multiple formats) plus merchandise to Bandcamp, then set the price for them. You want to indicate "free" and "free download" when searching for music using computers. 
On mobile devices, pick a genre, then choose "add custom genre" when selecting tunes.
Bandcamp artists let you pay your price. There's no minimum price so you can download the song for $0. In exchange, you share your email address with them.
Audio Blocks
Audio Blocks (part of Story Blocks) offers a wide variety of curated royalty-free music, videos, and images for use in podcasts or audiovisual projects.
Free music is categorized according to mood, genre, and instrument.
The site is unique in that users can view the volume levels of each audio clip, which means you can choose audio files according to the intensity of the selection. This can make a huge difference later on when it's time for audio and video editing.
ReverbNation
Many bands become famous by making their music available for free on ReverbNation, and in the process, they build a dedicated fanbase.
The site features many genres, but it is better known for its hip-hop, alternative, and pop collections.
It supports almost four million artists, labels, and customers with its extensive catalog, especially its Discover section.
To download free music, go to the page of your preferred artist or album, select a track, then click the download icon next to it. In some instances, you may have to submit your email address in exchange for free downloads. 
You can also download free tracks from the ReverbNation music player. Select the audio file you want, then click the plus sign next to it. If it's free for offline listening, you will see a download button.
Pixabay
Pixabay doesn't just offer free photos. It also archives thousands of audio tracks, free for commercial and non-commercial use.
The music creators don't require crediting but appreciate backlinks for greater exposure. 
SoundClick
Download music directly from artists' profiles in SoundClick. You can buy licensed songs or get some complimentary music files from artists who make their music available for free to get exposure. The vast collection is grouped according to the genre. Stream music for free by indicating your choice of beats and instrumentals. 
You can stream music without signing up, but you have to if you want to download it.
The site administrators made its interface more user-friendly after a recent revamp, but also did away with some options like listener interaction and generation of custom radio station playlists.
Bensound
Bensound archives hundreds of royalty-free tracks with eight music categories, including electronica, acoustic, pop, cinematic, and folk.
It comes with an easy-to-use interface, as you just click the play button to listen. Each track gives users detailed information on licensing and use.
Audiomack
Audiomack is another excellent SoundCloud alternative with a music seeker-friendly interface. It's an increasingly popular music-sharing hub where recording labels, artists, and music enthusiasts congregate digitally.
Many artists make their tracks and remixed music available for free. Use the site to stream unlimited tracks free on computers or iOS and Android apps.
Audiomack's Top Song, Top Album, and Trending sections help users discover new entries. Despite the availability of many genres, the site focuses on reggae, electronic, and hip-hop.
DatPiff
DatPiff features hip-hop and rap songs, even mixtapes. Sometimes, mainstream artists like Drake post free music to reward their devotees.
The site also updates you to release timetables and lets you listen to fan-generated compilations, download new entries, and digest aggregator-delivered music industry news bits.
NoCopyrightSounds
NoCopyrightSounds (NCS) is a website, and its YouTube Channel is popular in the UK, which metamorphosed into a record label. NCS features electronic music that's free for independent creators but on sale for established groups.
To use music for free, credit the artists. You may use their tracks on Twitch, monetized videos, and YouTube, but not on Twitter, Facebook, or Instagram.
Audionautix
Audionautix is the brainchild of composer Jason Shaw, who gives away his self-created music on the site. It also allows free legal MP3 downloads of other artists' music without asking you to create an account or begging for Facebook likes.
Browse Audionautix's music library by tempo, genre, and other keywords. The music categories are clearly labeled on the site's layout. After choosing your genre, click the download button for free MP3s. 
You can also stream music using the "moods" category.
If you want to use any Audionautix MP3 free in your projects, don't forget to credit the music creators.
Chosic
Chosic features free background music for the following:
Filmmaking 
Vlogging 
Video editing 
Podcasts 
Montages
YouTube videos 
These instrumental MP3 tracks carry royalty-free, public domain, and Creative Commons licenses. Content producers are free to monetize their projects without fear of copyright issues.
Last.fm
This site primarily recommends music to users and doesn't archive its own. It plays tracks on YouTube, and the download buttons on the site redirect you to Amazon, iTunes, or other providers that sell the tunes. 
But you can still download free songs using the site's Free Music Download link on its footer. You can't filter search results, but there's no need for account creation or subscriptions.
PacDV
PacDV is a free collection of MP3 music tracks and sound effects for personal and commercial use. You can use music freely in video, film, audio, and multimedia productions, but you can't resell them on other sites. 
PacDV administrators also ask that you link back to their site or mention their website in your credits.
NoiseTrade
NoiseTrade supports emerging artists who upload their music creations for extra exposure, and patrons of the site may show solidarity by donating to their cause.
Apart from newbie music creators, NoiseTrade also carries a remarkable collection of albums by established artists. To discover fresh uploads or new releases, visit the Top Downloads and Trending sections.
NoiseTrade allows free and legal downloads, and all genres feature premier release singles and exclusive demos.
What is the tradeoff? You can only stream tracks partially. To download entire files or complete albums (in ZIP files), you have to submit your email address and zip code.
Mix Kit
Mix Kit's audio library features royalty-free background stock music for podcasts, video productions, musical presentations, and online advertising. The site started offering free videos and has now graduated on to free music. 
You can stream or download all audio files without account creation or artist attribution. The site's unlimited downloads include genres, such as cinematic and hip-hop.
Beatstars
Beatstars is a free music website that specializes in electronic dance music and hip-hop MP3 downloads and has a neat, attractive UI with a night mode.
Search for songs by filtering for any or all of these:
Top-selling
Latest
Trending
Moods
Genre
Beats
Beats with chorus
Song reference
Vocals
To download music free legally, you have to do one of these:
Submit your email address to get a download link.
Like your preferred artist's profile.
Subscribe to your chosen artist's YouTube channel. 
Musopen
Musopen is a non-profit endeavor offering free songs, recordings, textbooks, and sheet music without copyright restrictions. It focuses on tunes in the public domain, like classical music. 
To download, you must sign up for an account. Free users have standard audio quality and a five-download-per-day limit. However, if you want HD audio quality, unlimited downloads, and access to an HD radio feature, subscribe.
CCTrax
All CCTrax songs are covered by a Creative Commons license. The user-friendly design lets you search for music according to license, genre, label, and artist. 
However, the site focuses on these categories: 
Electronica 
Dub 
Techno
Ambient 
But you can listen to or download tunes without creating an account, and you can also download an entire album. Note that songs with a "By License" are the only ones you can embed on other sites.
Conclusion
Freebies are always desirable, even to people who aren't on a budget. It's undoubtedly true for digital music in our current beleaguered global environment where mobility (and sometimes Internet connection) is curtailed, making free downloads all the more valuable.
I hope this list of music websites and apps saves you time and effort in finding royalty-free, public domain, high-fidelity audio for your next project or listening pleasure.